Get the book: You can purchase a perfect bound paperback, download the DRM-free .ePub, download from Barnes & Noble for your Nook, DRM-free .mobi (for Kindle) at Amazon.com, or Apple's iBookstore for iPad, iPod, or iPhone.

George Washington's Rules of Civility and Decent Behavior in Company and Conversation is a list of 110 rules copied by our nation's first President when he was a teenager in 1745. They were discovered in his manuscripts partly gnawed away by mice at his Mt. Vernon home.


| | |
| --- | --- |
| 2 | When in company, put not your hands to any part of the body, not usually discovered. |
| 11 | Shift not yourself in the sight of others nor gnaw your nails. |
| 24 | Do not laugh too loud or too much at any public spectacle. |
| 56 | Associate yourself with men of good quality if you esteem your own reputation; for 'is better to be alone than in bad company. |
| 82 | Undertake not what you cannot perform but be careful to keep your promise. |
| 110 | Labor to keep alive in your breast that little spark of celestial fire called conscience. |

The rules are a list of maxims that taught modesty, respect and a heightened consideration for others to young minds who later led our nation in revolution.

The moral character of our country's founders helped shape a nation that strives through its leaders to protect inalienable rights of its people. These rules and the patriots they helped shape remind us that we need civility and leaders of moral character if a civil society is to avoid the consequences of having neither.

This inspiring in-depth reference is the perfect gift for graduates, history buffs, and anyone who appreciates early American history. The book will be published in both perfect bound and digital formats for readers on 11-01-10 and is beautifully illustrated by Jeff Moore with a foreword by Glenn Reynolds and a preface by Christian Grantham that traces the moral code to its origins.

Rediscover our nation's character and help stoke the embers of civil conscience with your own edition of these elegant and curious rules of civility and decent behavior.
Christian Grantham - is a media consultant and covers local government for the Murfreesboro Post. Grantham worked on domestic policy forums for President Bill Clinton's Administration and in a variety of news mediums.

Jeff Moore - designs and illustrates with an architectural firm in Birmingham, Alabama. His illustrations for this book draw inspiration primarily from portraits and engravings depicting the life of George Washington and the founding of our nation.

Glenn Reynolds - is the Beauchamp Brogan Distinguished Professor of Law at the University of Tennessee College of Law. Founder of the pioneering political blog InstaPundit, he also writes for publications including The Wall Street Journal, the Washington Examiner, and Forbes.


Connect: engage other fans of George Washington's rules of civility on Facebook or follow us on Twitter.



In the news: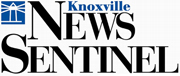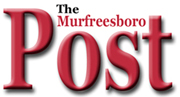 Read more on the Rules of Civility: